REGUPOL cargo tool GBS
Accessories
This load securing tool is for protecting tensioning belts and increases and compensates tension belt force distribution.
The REGUPOL cargo tool GBS webbing protector has three functions in one:
lt ensures that well-functioning tension belts do not wear, fray or even break on the edges of the loads.
The belt's flexibility enables it to adapt perfectly to the angles of the load edges, leaving no hollow space underneath the belt.
lt ensures that its smooth top surface increases the transmission value k, which is used as the basis for calculating the load securing rate of 1.8.
This means that in most cases, it's not necessary to use a second ratchet on the other side of the load. However, please make sure that the edge protector is not inadvertently fitted with the upper side facing downwards and always take the relevant transfer factor into account.
Adapts it perfectly to the edges of the load
The REGUPOL cargo tool GBS provides wear protection for the tension belt, increases and compensates the belt's force distribution and adapts it perfectly to the edges of the load.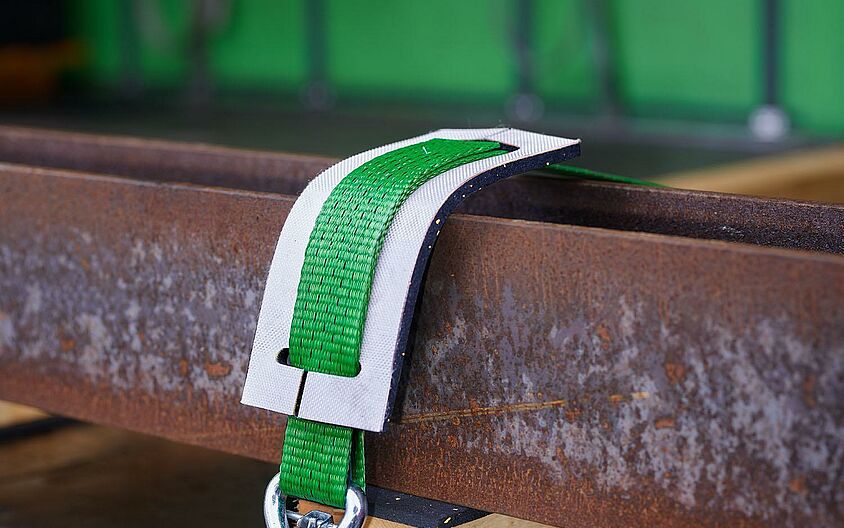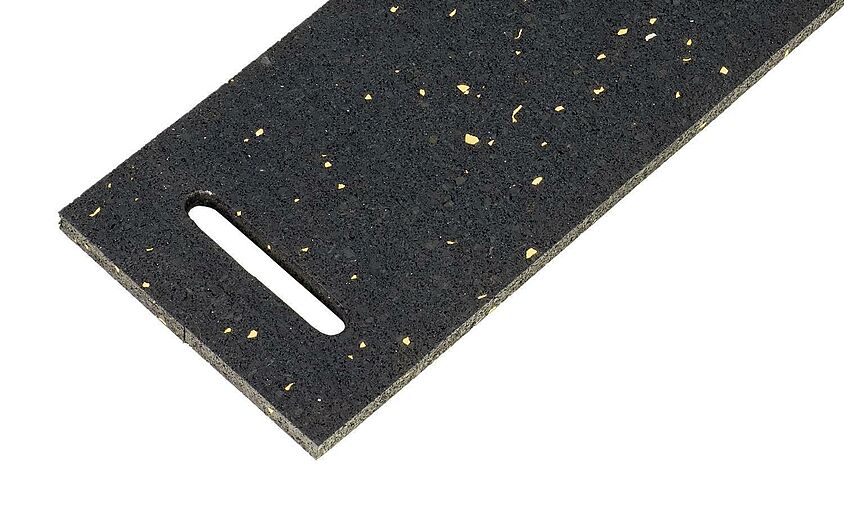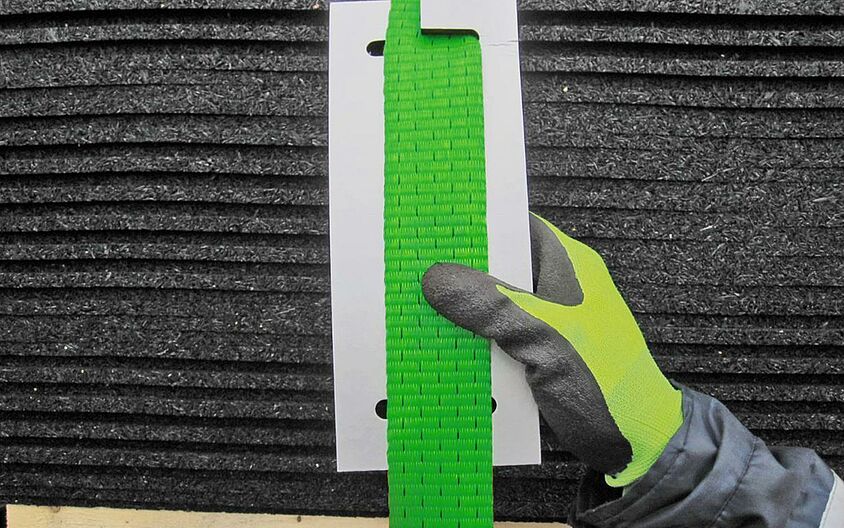 Features
---
Reusable, long-lasting, resilient
Smooth, low-friction surface
Easy disposal
Technical Specifications
---
Application
When lashing down the load, they are placed underneath the tensioning belts over the edges of the cargo.
Dimension
250 x 100 x 8 mm
Material
Underside: REGUPOL cargo mat 1000® elastomer compound anti-slip mat made of synthetic rubber and polyurethane.
Top side: smooth, low-friction technical fabric made of polyester, special high-strength adhesive.
Calculated force transmission value
Transmission value k = 1.8 when using only one ratchet,
in acc. with VDI 2700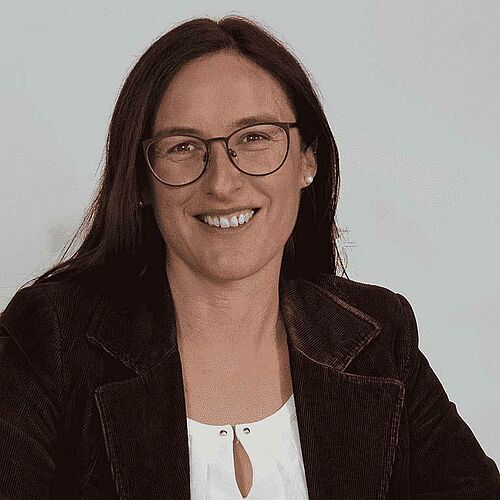 Your contact at REGUPOL
We're here to help.
Julia Irle
REGUPOL BSW GmbH
Sales Manager International
This is REGUPOL safe
lts robust underside, smooth upper surface and its flexibility give our belt protector REGUPOL cargo tool GBSa triple safety bonus: lt protects the tensioning belt against wear, increases and compensates tension belt force distribution, as well as adapting optimally to the load edges. The bright color of the belt protector's top side makes it easily recognisable, even in bad light. Robust and flexible with a smooth, low-friction surface: this intelligent combination makes our belt webbing protector REGUPOL SAFE.
go back