REGUPOL cargo tool RHK
Accessories
This load securing device helps you to secure cargo loaded by forklifts or cranes which cannot be palletized.
The anti-slip timber dunnage REGUPOL cargo tool RHK is our simple, yet effective means of securing cargos loaded by forklifts or cranes which cannot be palletized. lt has two functions:
Firstly, as a spacer for loading and unloading by forklift or crane.
Secondly, as an anti-slip surface for spaces between separate loads.
We have attached our REGUPOL cargo mat 7210® at the upper and lower edges of the timbers, so that no loose mats need to be laid beneath or on top of the timbers. This saves time and the anti-slip mats can't move out of position during loading. Our anti-slip timber dunnage has a clearly rectangular cross-section, ensuring that it won't tip over when placed on its broad side.
Features
---
Reusable, long-lasting, resilient
Defined load ranges, reliable friction coefficient
Suitable for extreme weather conditions
Contamination-tolerant, easy disposal
Technical Specifications
---
Application
For use under precast concrete parts, loose pipes, pipe packages, steel girders, reinforcing steel mesh and other non-palletized cargoes.
Coefficient of friction
Lab tested value 0.86 µ
Value recommended by VDI 2700 - part 14, 0.75 µ
Value calculated in practice in acc. with VDI 2700 - part 15, 0.6 µ
Material
Squared timer, elastomer compound anti-slip mat made of synthetic rubber and polyurethane, special high-strength adhesive.
Dimensions
Timber: 2 400 x 100 x 60 mm
Anti-slip mat: 2 400 x 100 x 8 mm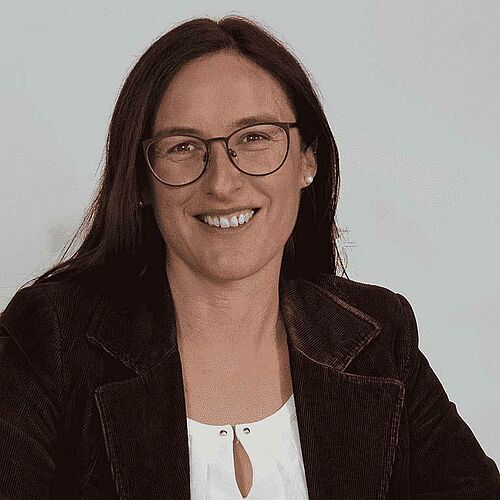 Your contact at REGUPOL
We're here to help.
Julia Irle
REGUPOL BSW GmbH
Sales Manager International
This is REGUPOL safe
Our REGUPOL cargo mat 7210® is very firmly bonded to the upper and lower edges of the timber. This anti-slip surface will not peel off, even when coming into contact with salt water or UV light. Meticulous selection of materials and processing make even simple timber dunnage REGUPOL SAFE.
go back